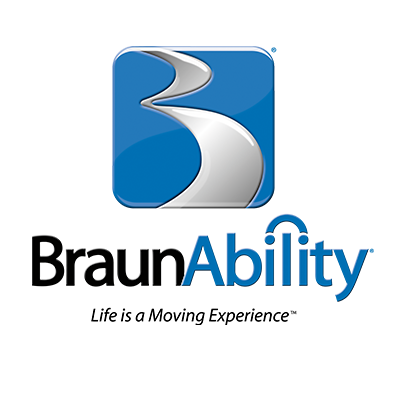 With its bold exterior lines and refined interior finish, you will not find another wheelchair van with the design and appeal offered by the BraunAbility® Honda Entervan. The team at BraunAbility's engineering department loved building on such a stylish and aggressive platform, and it shows. The Honda Entervan's finished look is complete with ground effects that match the Honda look seamlessly. Lowering the floor from the firewall back to the rear axle allows wheelchair users up to 54" tall to have easy access. The new step flare design adds style and function. Push the power door button on the Honda remote to activate the access built by BraunAbility® for the Honda Entervan. The accessible functions can all be controlled by the Honda OEM remote, while several interior switches have also been placed for your convenience.
Materials/Manufacturing Process
Added Interior Panels
ABS OEM Grade Color Matched
Electronics Control
Smart Box Micro Controller
Factory Original Wiring / No Splices
Floor Covering
OEM Grade Carpet - Special Order Hard Surface
Re-Use Factory Power Door
General Information
Added Headroom Acquired Via
Availability
Typically In-Stock Locally
Available As Certified Pre-Owned
Maintains Factory Chassis Warranty
One Touch Door/Ramp Operation
Qualifies For Mobility Rebate
Ramp Drive
Electric Motor With Gearbox
Ship Existing Vehicle For Upfit
Yes, Certain Year/Trim/Options Levels
Transfer From Wheelchair Required
Travel Solo/Without Attendent
Dimensions
Door Opening Height (Inches)
Door Opening Width (Inches)
Height At Center Of Van (Inches)
Lowered Floor Length (Inches)
Min. Garage Opening Height
Capacities
Features and Benefits
Full Recline Front Passenger Seat
Removeable Seats Mechanics
Compliance Standards
Fully Meets NHTSA Regulations
Safety
Service and Support
Service Center Type
Factory Certified Mobility Dealers
---
We do our best to ensure vehicle information including options are accurate, however there are times when vehicle information and options may not be accurate. Always verify the vehicle options, year, make, model, miles, trim, price and conversion prior to purchase. We reserve the right to change this page without notice.